Data Extraction With Machine Learning
Free Webinar
In this Webinar, Sara Wick & Tobias Bertschinger give an intro to machine learning, talk about building an ML engine, discuss different use cases, and much more!
Short Introduction to Machine Learning
Difference between OCR and an ML-based solution
Machine Learning for Documents
Q&A
Speakers
Sara Wick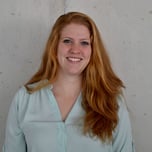 I bridge the conversation between software engineers and business users to ensure that digital transformation is more than just a buzzword. I aim at getting the most use out of technology, however, common sense and usability should always have the last say.
Tobias Bertschinger
My goal is to ensure that our clients find the option that fits their needs the most so they can turn their documents into value. My consulting & finance background helps me understand the needs of our customers and look for solutions with our software engineers.
How To Access The Webinar?
Fill out the form and learn how you can improve your document processing with the help of machine learning.
How To Acess The Slides?
Fill out the form. Afterward, you're able to download the slides while watching the webinar.
Learn more about data extraction on documents.